All small business owners even with only a handful of employees should take advantage of the range of free software being offered today.
Are you looking for ways to increase your company's efficiency and not spend a fortune doing it? We believe it is important for small businesses to have the competitive edge over the competition. We have taken the guess work out of you trying tons of different apps and are giving you are top list of the best business apps on the market with generous free plans that you can run just about every aspect of your small business.
Top Apps For Small Businesses:
Wave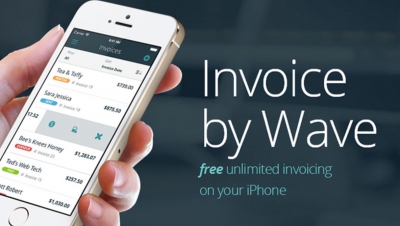 Accounting Software, Receipt Scanning, Invoicing
Wave is a popular choice for small businesses looking to run their accounting in the cloud. It is designed specifically with small business in mind and the accounting, invoicing, and receipt scanning features are 100% free, and you can use them as much as you like with no limitations. With our three million customers, you can be sure Wave is a tested, reliable accounting solution featuring:
Banking feeds
Income tracking
Expense tracking
Receipt scanning
Customer invoicing
Trello
Productivity, Project Management
Trello is your team's to-do list on steroids. Manage tasks within your company with ease and collaborate effectively with Trello's fun and simple to use web and mobile apps. Their generous free tier is more than enough for small business and includes:
Unlimited boards
Unlimited lists
Unlimited cards
As many members as you need
Team checklists
Attachments as large as 10MB
One free power up each board
SINC Employee Time Clock
Timesheets, Employee Scheduling
Timesheet fraud and inaccurate timesheets cost companies billions of dollars each year. A mobile time clock solution is one effortless way you can increase the bottom line of your business when you are just starting out.
SINC's founders have a firm belief that small businesses are the lifeblood of our society and that very small companies often need a helping hand in the early days. That is why small teams of under five can use the majority of SINC's features free of charge, including:
Access to the web version and mobile apps
Employee time clock
The ability for employees to leave notes and images on shifts
Exportable payroll reports that convert punch times to decimal hours
Staff clock-in notifications
Emergency contact collection
The premium version starts at only $10 USD per month for the first five users and includes: The option to have more than one admin on the account. Staff scheduling. Staff shift reminders. Health and safety reporting
Slack
Company Communication, File Sharing
Slack is your ultimate business communication tool that brings all of your messaging into one organized, searchable platform. All of your company communication is available on multiple devices, wherever you go. Slack is the smart way to talk with your team. Their free service is more than enough for any small business and include:
Company Chat
Discussion boards
A searchable index of your companies last 10K messages
Mandatory two-factor authentication
One on one voice calls
5GB of storage
LastPass
Password Management
With data security at the front of everyone's minds in 2019, using long, randomized passwords to all of your online accounts in a must if you a running a business. The problem is trying to keep a secure record of all of these passwords, and that is where is solid password manager is needed.
Out of all of the password managers on the market, LastPass offers the most useful free tier that we have found.
Check Out The LastPass Website Here
Gmail
Email
With the advances in security in cloud computing, it is our opinion that you should move away from on-device mail services such as outlook and onto a cloud-based webmail service and Gmail is still the best choice and is backed by the power and speed of Google. Their free service includes:
Conversations organized into threads
Solid virus and malware screening
More than 10GB of mail storage
25MB file attachments per message
Keystroke shortcuts
Industry leading spam filtering
Google Drive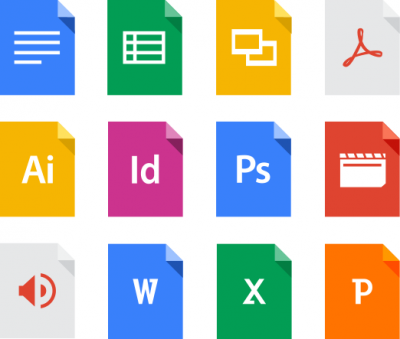 Cloud Storage, Productivity
Long gone are the days of carrying around portable external hard drives full of essential company files or not being able to send an attachment in an email because it is too large for your mail server to handle. Directly send the attachment as a drive link that everyone can access and collaborate on easily. With Drive, you can upload any file you want to your cloud storage and access them from any device, wherever you happen to be. Google drive is free for up to 15GB and includes:
Access to Docs, Sheets, Slides, Forms and more
Storage of any file
Drag and drop
Offline mode
Document scanning
Google photos
Check Out Google Drive's Website
Hootsuite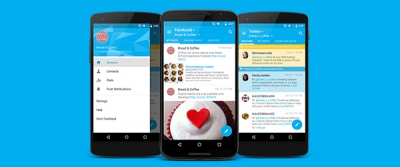 Social Media Marketing, Management
Social media marketing is one of the most effective marketing tools in our arsenal. Small business owners often have to wear a lot of different hats when starting and managing social media profiles can suck up a lot of time. That is where Hootsuite comes in. Their free tier allows you to manage up to three of your companies social accounts enabling you to schedule your content in advance and effectively engage with your audience all from the one platform.
Mail Chimp
Email Marketing
Mailchimp's email marketing platform is popular among small businesses looking for a helping hand with their email marketing automation. Email lists are a great free growth hack that owner-operators can implement into their marketing plan, and MailChimp makes the process of managing lists, sending scheduled messages and complying with anti-spam laws a breeze.
Their generous free plan is more than enough to get good traction with your email efforts and includes:
Up to 2k Subscribers
Send up to 12k emails each month
Multiple users on your account
Online training resources
Reports
A/B Testing
And much more!
Check Out Mail Chimp's Website
Evernote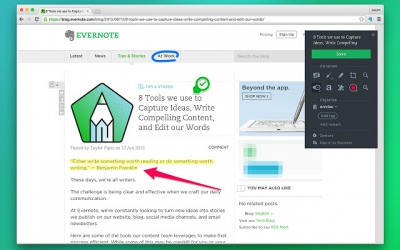 Note Taking
One common trait of successful entrepreneurs is note taking, and no other application is more accepted as the best solution than Evernote. Their free plan is suited for individual business owners to manage their thoughts throughout the day and access them on any device through the cloud.
60mb monthly upload limit
25mb max note size
Two devices using the same account
Offline access on desktop